In a time of profound change in the tourism industry, Hatari Lodge is at the forefront of a new movement, responding to the evolving desires of its guests. Traditional safari experiences have been enriched, as visitors now seek more than just wildlife encounters, good food, and breathtaking landscapes. They yearn for an understanding of human stewardship of the earth, a connection to nature, and a deeper appreciation for the ecosystems that sustain life. Hatari Lodge's African Wondergarden movement is leading this transformation, revolutionizing the way we think about food and its impact on the environment.
African Wondergarden philosophy
At its heart, the African Wondergarden philosophy encompasses every aspect of food production and processing. From supporting local farmers and protecting land and wildlife to nourishing the spiritual and nutritional ecosystem for future generations, it aims to change the very essence of conservation. The lodge invites guests to reconnect with the natural world surrounding them, to immerse themselves in the rejuvenating power of nature, and to participate in the sustainable food-growing culture.
The concept of the African Wondergarden, developed by The African Embassy Ltd (Hatari Lodge & Shu'mata Camp), revolves around showcasing the company's own processed fine food products. These products encompass a diverse range, from organic flours—both local and traditional—to forgotten heritage foods. The focus is on supporting small-scale farmers in their efforts to enrich depleted soils, eliminate harmful chemicals, save bees, nurture wildlife, and foster a healthier food-growing culture for the betterment of human health.
Natural Landscapes
One of the primary elements of the Wondergarden concept is the modeling of multiple cropping in various natural landscapes, such as food forests, wetlands, and grass plains. This approach ensures biodiversity within the kitchens and sustains a value chain that promotes the purchase of produce from small farmers who prioritize growing free, fair, and nutritious food. Guests, buyers, and followers of the movement get to taste these delectable foods while learning about their backgrounds and their positive impact on both the environment and human health. This experience fosters a growing awareness of the food we consume and nurtures a reconnection to the living landscapes that sustain us.
The existing African Wondergarden boasts an impressive array of over 100 plant species from 40 families, comprising trees, food plants, economically valuable non-woody plants, and some wild species that are also edible. This diverse collection highlights the rich biodiversity that can be sustained through careful agricultural practices.
Inspiration
The inspiration for the African Wondergarden movement arose from Hatari Lodge and Shu'Mata Camp's commitment to elephant conservation over the past 25 years. This dedication led them on a transformative journey to protect not only elephants but also the forests, wetlands, grasslands, keystone species, soil, insects, and every vital ecosystem and species on earth. In the pursuit of preserving a diverse range of foods, they realized the profound impact of their efforts and were inspired by the potential of small seeds, like the Oysternut or Kweme vine, to protect large virgin forest trees.
Iconic Mountains
Located between Tanzania's iconic mountains, Meru and Kilimanjaro, Hatari Lodge and Shu'Mata Camp are nestled in a region with crucial microclimates and water sources that sustain life. The loss of biodiversity in these areas has been influenced by a disconnect between cultural roots and nature, necessitating the transmission of vital knowledge to younger generations. By safeguarding the Wondergarden, food forests, and the country's agroecology through multi-cropping practices, there is hope to preserve biodiversity and stabilize the ecology of these precious mountains and their water catchment areas.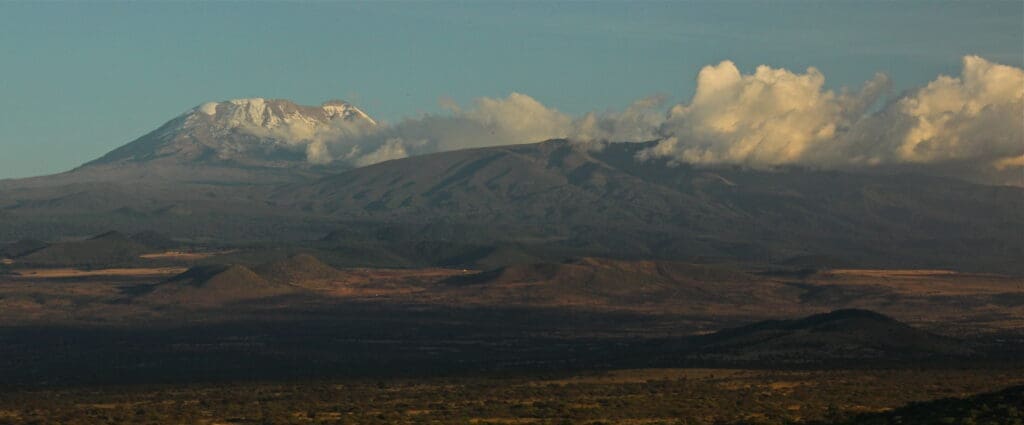 In conclusion, the African Wondergarden movement represents a pioneering approach to holistic food culture and environmental conservation. By reconnecting with nature, supporting local farmers, and nurturing sustainable food practices, the movement aims to create a thriving relationship between humanity and the natural world. Through the Wondergardens, guests become not only spectators but active participants in the transformation of our world, fostering a shared responsibility for preserving our planet for generations to come.