An East African Safari Beyond Peak
East Africa is renowned for its peak safari season, where thrilling wildlife encounters and iconic landscapes dominate the narrative. From the mesmerizing river crossings of the northern Serengeti and Masai Mara to the dramatic predator-prey encounters across the parched savannahs, the long dry season from July to October has its undeniable charm. However, there's a hidden gem that seasoned travellers and safari guides often cherish—the 'green season.' In this blog, we'll delve into what the green season entails and the exceptional benefits and rewards it offers to those who choose to venture beyond the busier high season.
What is the Green Season in East Africa?
While the long dry season in East Africa is the favoured choice for many, safari guides often hold a deep affection for the green season. The term 'green season' paints a vivid picture of the landscape's transformation, as the arrival of rains turns the once dry, dusty brown terrain into a lush green paradise adorned with colourful blossoms. This remarkable transition begins with the short rains in November and December, reaching its peak during the long rains in March, April, and May.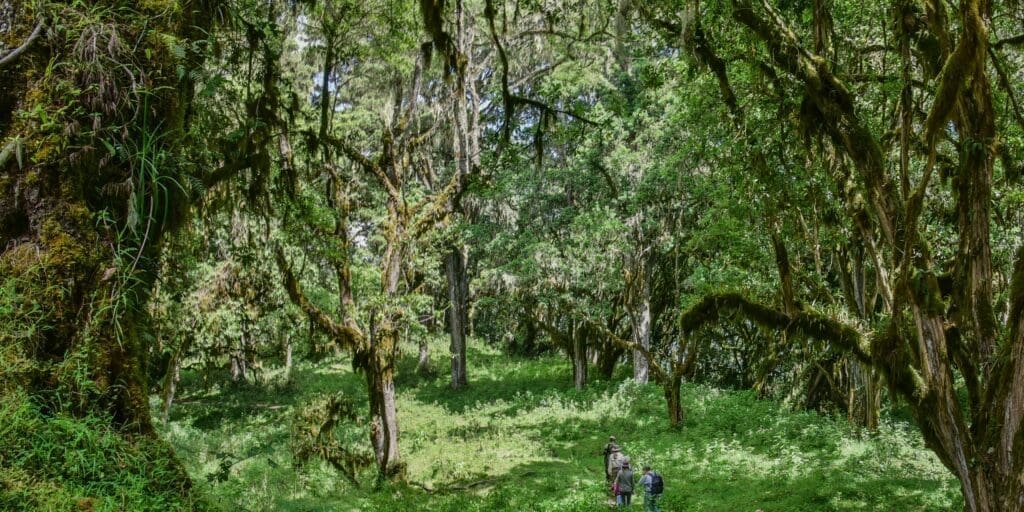 Top East Africa Selling Tips: Why Choose the Green Season?
Exclusivity: The green season in East Africa offers a level of exclusivity that's often underestimated. With fewer vehicles at wildlife sightings, it's easier to capture stunning photos. Additionally, fewer guests in safari camps translate to a more personalized service.
Affordability: Traveling during the green season is considerably more budget friendly. Night rates from March to June and from November to just before the festive season in December can be as much as 60% cheaper than peak season rates.
Dramatic Landscapes and Colours: Lush green plains, enhanced by the presence of extra clouds in the sky, create magnificent sunrises and sunsets. Afternoon storms add a touch of drama to your game drives.
Flourishing Wildlife: The abundance of water from filled-up waterholes and rivers, lush grasses, and fruit-bearing trees ensures a continuous supply of food and water for animals.
Babies Everywhere: Many East African animals choose the green season to give birth, as conditions are most favourable with abundant food and water. This means plenty of adorable baby animals to photograph.
Increased Predator Action: For those eager to witness a hunt, the green season offers a higher likelihood, as numerous young and vulnerable animals make for easier prey.
Fantastic Photographic Conditions: Photographers rejoice during the green season. The lighting conditions are at their best, with clear air free from the dust of the dry season.
Birds Galore: The increased insect population during the green season attracts a plethora of bird species, including up to 200 migrant species from the northern hemisphere joining the 800 resident species in East Africa.
Setting Expectations:
Despite the numerous advantages of travelling during the green season, it's essential to set realistic expectations for your clients:
Weather and Roads: Rain can affect road conditions, making transfers between locations longer or bumpy. Airstrips may also be affected, occasionally necessitating alternative routes.
Muddy Game Tracks: Game tracks can become muddy during the green season, and safari vehicles may occasionally get stuck. Skilled drivers are equipped to handle such situations, but clients should be prepared for the possibility.
Walking Safaris: In areas with particularly long grass, walking safaris may be cancelled for safety reasons.
Maintaining a Positive Outlook: Remind your clients that these potential challenges can be overcome with a sense of humour and a spirit of adventure, adding a unique dimension to their safari experience.
In conclusion, while East Africa's dry season has its undeniable allure, exploring the green season unveils a different kind of magic. The exclusivity, affordability, vibrant landscapes, flourishing wildlife, and unique experiences make it a compelling choice for travellers seeking a safari adventure beyond the peak. With proper expectations set, the green season promises a safari like no other—a tapestry of life and colour waiting to be discovered. To experience East Africa, check out these amazing properties in our portfolio:
Sentinel Mara Camp – Masaai Mara, Kenya
Hatari Lodge – Arusha National Park, Tanzania
Shu'mata Camp – Enduimet Wildlife Management Area, Tanzania