Photographic Safaris and the Makumu's Photographic Bunker in Klaserie Private Nature Reserve
In an era where capturing the perfect shot has become a passion for many, photographic safaris have emerged as an incredible way to combine wildlife encounters with the art of photography. Situated in the heart of the mesmerizing Klaserie Private Nature Reserve, the Makumu Photographic Bunker offers an exceptional opportunity for avid photographers to get up close and personal with Africa's magnificent wildlife. Let's delve into the world of photographic safaris and discover the wonders of the Makumu Photographic Bunker.
Unleashing the Beauty of Photographic Safaris:
Nestled within the Klaserie Private Nature Reserve, Makumu Private Game Lodge is perfectly positioned to offer an exclusive and unforgettable photographic safari experience. Located in the Greater Kruger National Park area of South Africa, Klaserie is renowned for its pristine landscapes and rich biodiversity, making it a dream destination for wildlife photographers. The reserve is home to an abundance of iconic African species, including the Big Five: lions, leopards, elephants, rhinoceroses, and buffalos.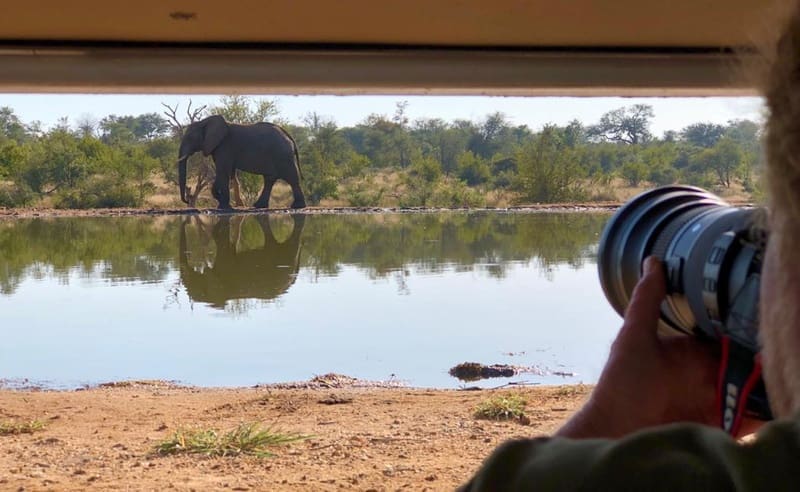 Introducing iThumbela:
The Makumu Photographic Bunker, iThumbela, stands as a remarkable feature within the Klaserie Private Nature Reserve, providing an unparalleled vantage point for wildlife photographers. Designed with the utmost consideration for comfort, safety, and optimal photography opportunities, the bunker allows photographers to capture stunning images while remaining hidden from the animals' view. With well-placed camera ports, comfortable seating, and ample space to maneuver equipment, it serves as the ultimate hideout for passionate photographers.
The Makumu Photographic Bunker Experience:
Upon entering the bunker, photographers step into a world of anticipation and wonder. As the wildlife approaches nearby waterholes or frequented areas, photographers can observe and photograph their behavior with minimal disturbance. This unique experience provides a rare opportunity to witness intimate moments in the lives of wild animals, capturing their interactions, natural beauty, and raw emotions through the lens. It's a testament to the power of photography to tell compelling stories and evoke emotions.