Unveiling the Charms of Our Captivating Honeymoon Hideaways
In the realm of romance and adventure, The Travel Hat invites you to journey beyond the ordinary and discover a world of enchantment. Step into a realm where luxury meets intimacy, where breathtaking landscapes serve as the backdrop for your honeymoon love story. Join us as we unveil the allure of our captivating honeymoon hideaways – destinations that are meticulously designed to create cherished memories for newlyweds.
Makumu Private Game Lodge: Love Amidst the Wild
Amidst the untamed beauty of the Klaserie Private Nature Reserve lies Makumu Private Game Lodge, a sanctuary that sets the stage for an unforgettable honeymoon. Picture this: days filled with exhilarating game drives, tracking big game through the reserve, and evenings illuminated by starry skies as you dine in the heart of the wilderness. What makes a honeymoon at Makumu truly exceptional is its King Suite bathrooms, where love takes on new dimensions. Imagine soaking in a large bath that opens to a window framing the untamed bush – an intimate setting adorned with candles, rose petals, and chilled champagne. Your love language will resonate through every moment spent here.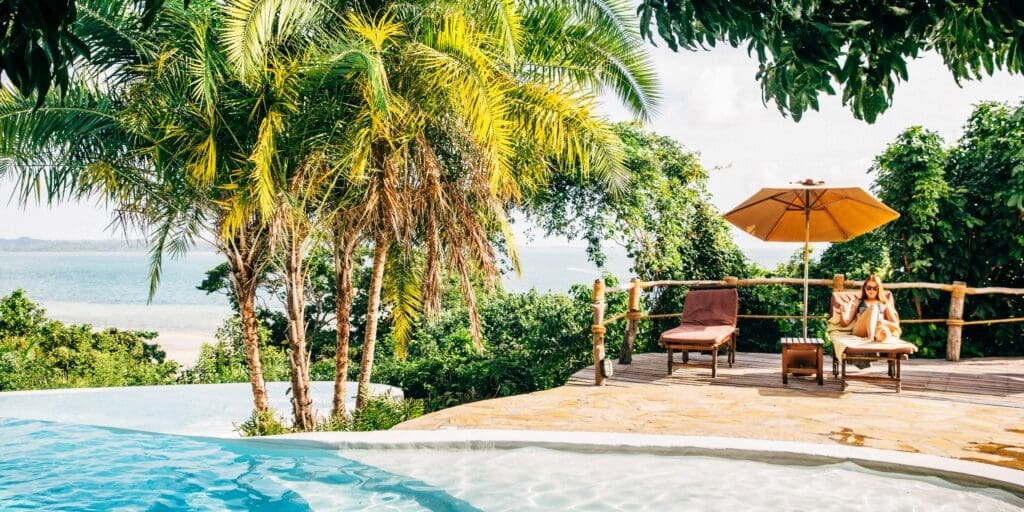 Fundu Lagoon: A Secluded Paradise for Two
Nestled on the southwestern shores of Pemba Island, Fundu Lagoon offers a haven of tranquillity and seclusion for the perfect honeymoon. Accessible only by boat, this private retreat beckons newlyweds seeking a serene escape. Private hillside and beachfront suites offer intimate sanctuaries, while communal spaces such as the open-sided restaurant, jetty, and fusion spa provide moments of togetherness. Imagine sipping cocktails on sandy beaches, cooling off in the infinity pool, and gazing at the endless expanse of the Indian Ocean. At Fundu Lagoon, each moment is an embrace of natural peace and romantic bliss.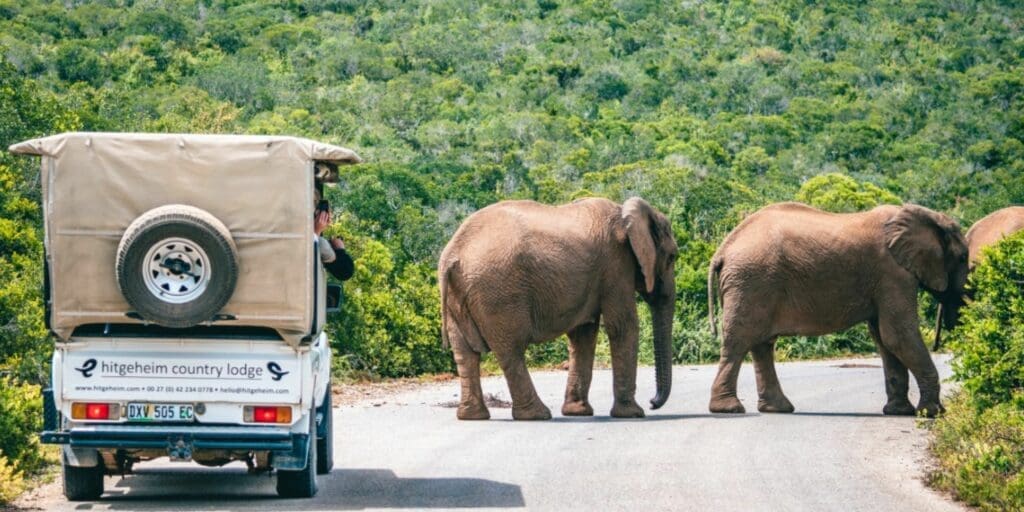 Hitgeheim Country Lodge: Safari Romance in Addo
For couples who yearn for an intimate honeymoon safari adventure, Hitgeheim Country Lodge presents a gateway to the iconic Addo Elephant National Park. As you embark on in-house arranged safaris, witness the majesty of elephants and other wildlife in their natural habitat. The lodge's Superior De Lux Rooms offer an idyllic haven, complete with private plunge pools and outdoor showers. The panoramic views from your balcony provide a backdrop to moments of shared intimacy, where you can connect amidst the beauty of nature. Here, love is intertwined with the heartbeat of the wilderness.
Crafting Your Love Story
From the heart of African reserves to secluded island paradises, The Travel Hat unveils a world where love is celebrated amidst luxury and natural splendour. Each property echoes a unique love song, inviting you to create a symphony of your own. Whether it's the untamed allure of Makumu, the tranquil embrace of Fundu Lagoon, or the safari romance of Hitgeheim, your honeymoon will be a chapter etched in time, a memory to treasure for years to come.
Begin Your Journey of Love and Luxury.