Unveiling the Perfect Holiday Destinations Duo
In this week's blog, we at the Travel Hat, thought we'd share the best kept secrets on the PERFECT Holiday Destinations Duo. Whether you're a beach lover and golf enthusiast, a wine connoisseur seeking a taste of the bush, or someone who craves the harmony of both coastal bliss and rugged adventure, this week's blog uncovers getaways that are the perfect pair. Join us as we explore these remarkable pairings that promise unforgettable memories and captivating experiences.
Pringle Bay Villa & Oubaai Villa: A Blend of Beach Bliss and Golfing Glory
Explore the ultimate blend of beachfront luxury and golfing excellence at Pringle Bay Villa and Oubaai Villa, two stunning properties in the RAW Africa Boutique Collection. Pringle Bay Villa, located just an hour from Cape Town in the serene coastal haven of Pringle Bay, offers opulent self-catering lodgings with four double en-suite bedrooms, a fully equipped kitchen, and a spacious living area. Step outside to discover an indigenous garden, a stunning rim flow pool, and panoramic 360-degree views, all accompanied by the soothing sound of the waves.
Meanwhile, Oubaai Villa, nestled in the Oubaai Golf Estate, offers a serene escape above the treetops with three bedrooms and expansive glass doors connecting you to nature's beauty. Enjoy the tranquility of fish eagles' calls and birdsong, bask in warm days by your private rim flow pool, and make it your ultimate luxury getaway for golfers, bird enthusiasts, and families seeking a peaceful holiday.
These two destinations create the perfect pair when it comes to your dream luxury vacation.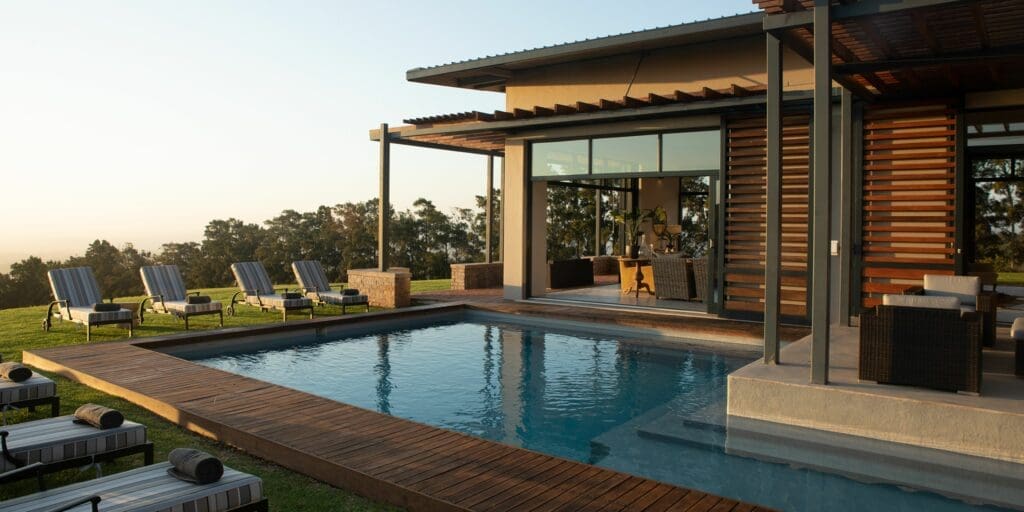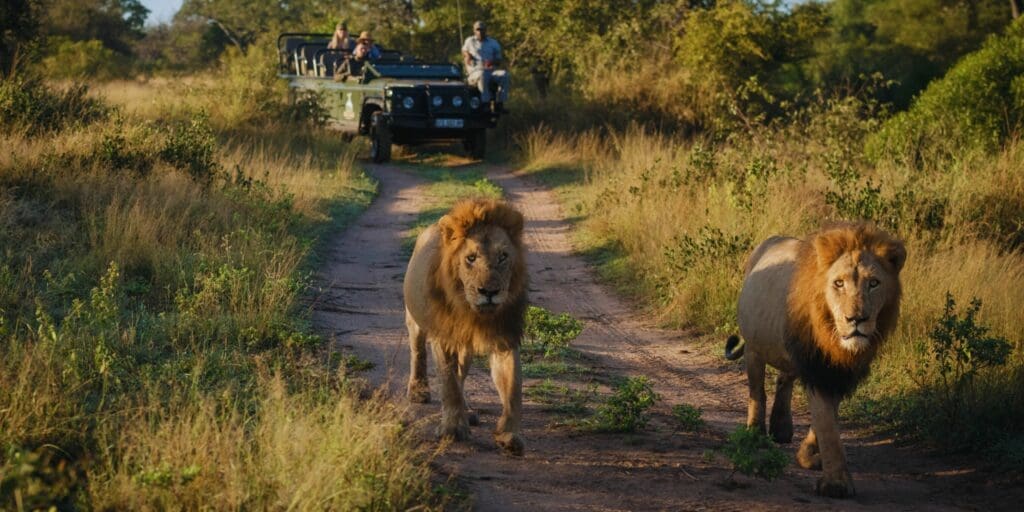 Taaibosch Collection & Makumu Private Game Lodge: Sip, Savor, and Safari in Luxury
Embark on the ultimate wine and bush paradise with Taaibosch Collection and Makumu Private Game Lodge, where luxury knows no bounds. Taaibosch wine estate, nestled in the pristine Cape Winelands, offers a wine lover's dream amidst vineyards and ancient oak trees. Conveniently located less than an hour from Cape Town and minutes from Stellenbosch, it's a hub for gourmet delights and outdoor adventures, from golf to mountain biking.
In contrast, Makumu Private Game Lodge offers an exclusive African bushveld experience within the Klaserie Private Nature Reserve. With six luxurious tribal-inspired suites, enjoy thrilling game drives, walking safaris, and photography from the "iThumbela" bunker. At night, gaze at the African stars.
These two exceptional destinations create the perfect pair when it comes to wine and bush adventures, inviting you to savor the best of both worlds in pure luxury.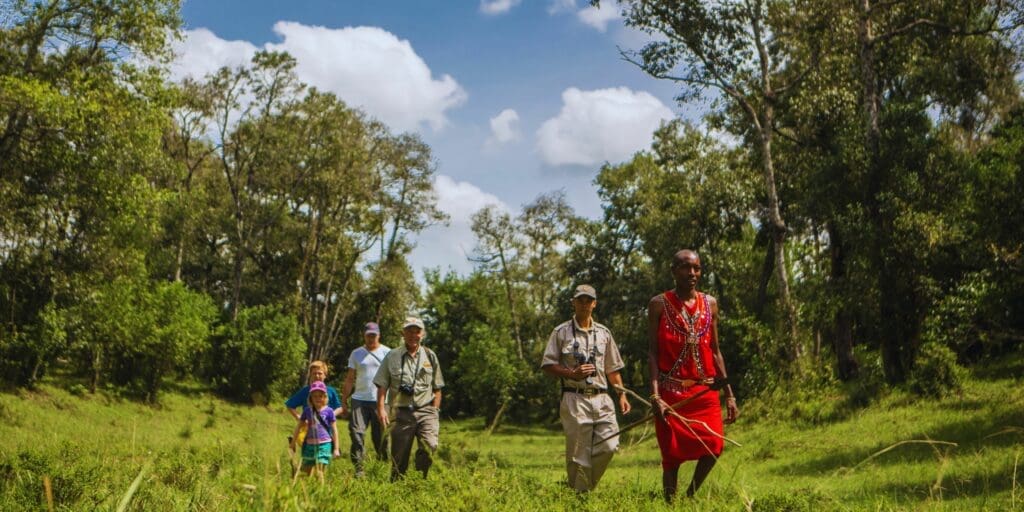 Sentinel Mara Camp & Kinondo Kwetu Boutique Beach Lodge: A Perfect Escape to Nature's Dual Delights
Experience the ultimate bush and beach paradise with Sentinel Mara Camp and Kinondo Kwetu Boutique Beach Lodge in Kenya. Sentinel Mara Camp, nestled in the Maasai Mara Game Reserve, offers luxurious eco-safari accommodations with spacious tents, en-suite bathrooms, and private verandas, all by the Mara River, creating a romantic and adventurous escape.
On the other hand, Kinondo Kwetu, on peaceful Galu Beach, is your intimate coastal home. Ideal for honeymooners or gatherings, this all-inclusive boutique hotel offers privacy. Enjoy sunbathing, ocean swimming, and a range of activities like kite surfing, deep-sea fishing, game drives, and yoga weeks.
These two exceptional destinations create the perfect pair of bush and beach, promising a romantic and adventurous luxury getaway like no other.
Get ready to explore the perfect pairing of bush, beach, and wine getaways!
Did any of these exquisite destinations and experiences catch your eye? Then, it's time to have the best of both worlds by experiencing an exhilarating trip to the bush, a peaceful retreat by the waves or a tranquil holiday in the winelands…
…We've got you covered.
Click here to discover the perfect holiday destinations duo.