Creating Cherished Memories
Are you prepared to embark on an exciting journey into the world of unforgettable family holidays? We understand that at the heart of every family lies a desire for quality time together, and our mission is to transform those moments into extraordinary memories. In this blog, we've meticulously selected four exclusive family holiday destinations that are perfect for those yearning for a blend of luxury, adventure, and relaxation in the form of family getaways. Join us as we dive into the realm of family holidays, where each experience is thoughtfully crafted to create lasting impressions for your family. So, gather your loved ones, start packing your bags, and let's set out on an incredible adventure exploring these unforgettable family getaways!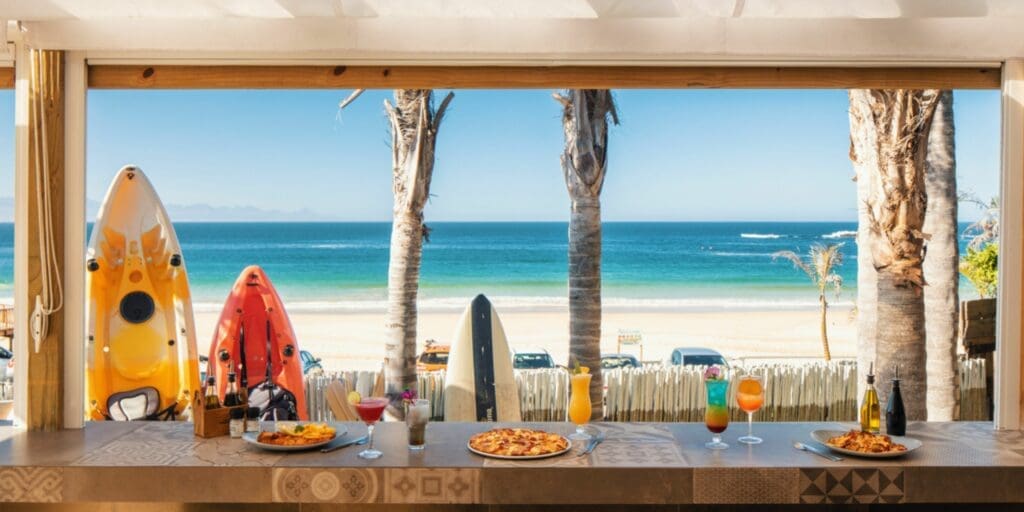 The Bungalow, Plett: The Perfect Family Holiday By The Beach
Discover the perfect destination for an unforgettable family holiday at The Bungalow, Plett, a precious gem within the esteemed RAW Africa Boutique Collection. Situated on the beautiful Hobie Beach in Plettenberg Bay, this boutique accommodation has been meticulously designed with family getaways in mind. The Spot, their self-catering family unit, offers a serene, sea-facing retreat with ample space for your family's comfort. With a luxurious king-size bed and a private en-suite bathroom with a bath and shower, along with four cozy single pods for the kids and an additional bathroom with a shower, every member of the family will find their perfect space. Relax in the open-plan lounge and kitchenette and soak up the peaceful surroundings from your private outdoor deck, complete with a braai. Moreover, the abundance of nearby activities, from beach outings and bird watching to boating, cycling, fishing, golfing, hiking, kayaking, and more, ensures that your family holiday will be filled with cherished memories and endless adventures!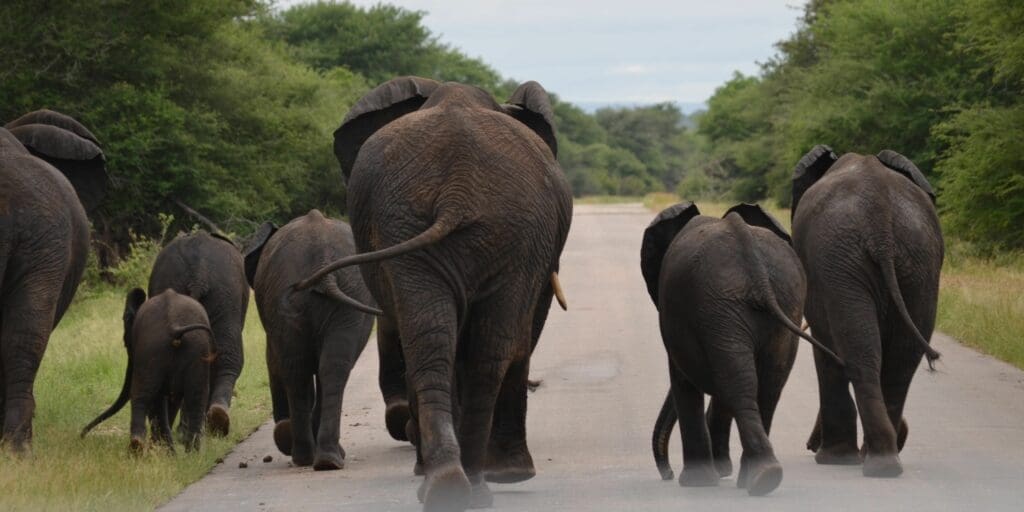 The Orpen – Kruger: Creating Unforgettable Family Holidays
Prepare for an extraordinary family holiday at The Orpen, Kruger, where adventure and unforgettable family getaways are the name of the game. Nestled right on the doorstep of the iconic Kruger National Park and the renowned Manyeleti Game Reserve, this modern safari lodge is your gateway to thrilling wildlife encounters and memorable open-air bush boma dinners. Picture yourself on classic Big 5 safaris into the Kruger National Park and Manyeleti Game Reserve, all while enjoying the comforts of a 4-star safari experience. The thoughtfully designed chalets at The Orpen, Kruger, are perfect for families, accommodating up to 2 adults and 2 children. As the day gives way to night, immerse yourself in the mesmerizing sounds of the bush while enjoying dinner under the African stars. Wake up to breathtaking sunrises, boundless horizons, and peaceful serenity from your chalet. With a range of amenities and services tailored to your family's needs, from leisurely poolside relaxation to exhilarating bush walks and drives, each day promises a new adventure in the Kruger – an experience that your family will treasure forever.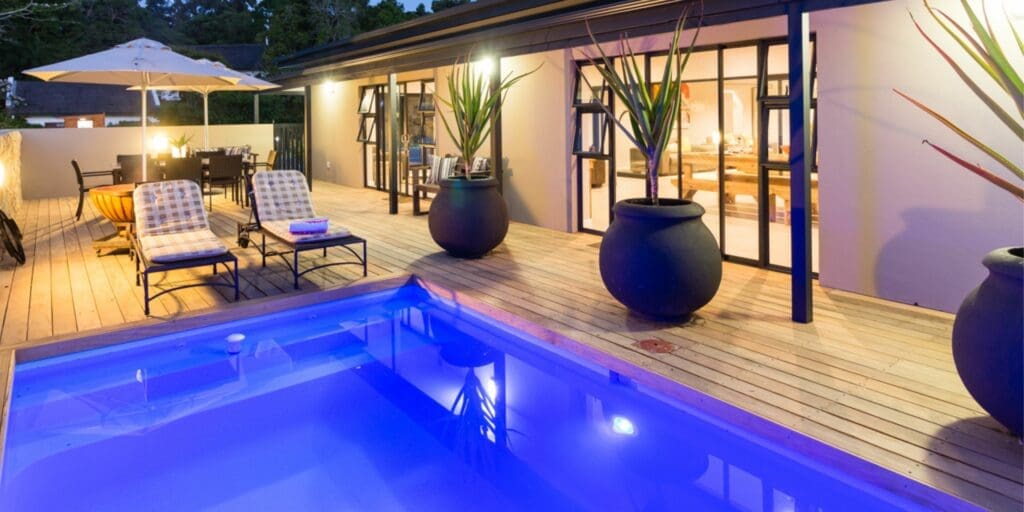 The Greens Guest House: Family Getaways Redefined
Step into the welcoming embrace of The Greens Guest House, a tranquil haven tucked amidst the lush greenery of the Garden Route, just moments away from the renowned Knysna Golf Course. This charming single-story architectural gem unfolds with a spacious open-plan living area and eight beautifully appointed en-suite bedrooms, creating an ideal backdrop for your unforgettable family holiday. Knysna, celebrated as a top family holiday destination in the Garden Route, South Africa, offers an abundance of activities that cater to families seeking adventure and relaxation. Whether you're an outdoor enthusiast eager to explore nature's wonders or a discerning traveller in search of affordable luxury and exclusive experiences, Knysna has something for everyone. From sandy beaches to enchanting forest trails, a rich cultural heritage, and diverse natural habitats, Knysna's allure knows no bounds. At The Greens Guest House, their unwavering hospitality and commitment to luxury ensures that families depart feeling rejuvenated, recharged, and closer than ever.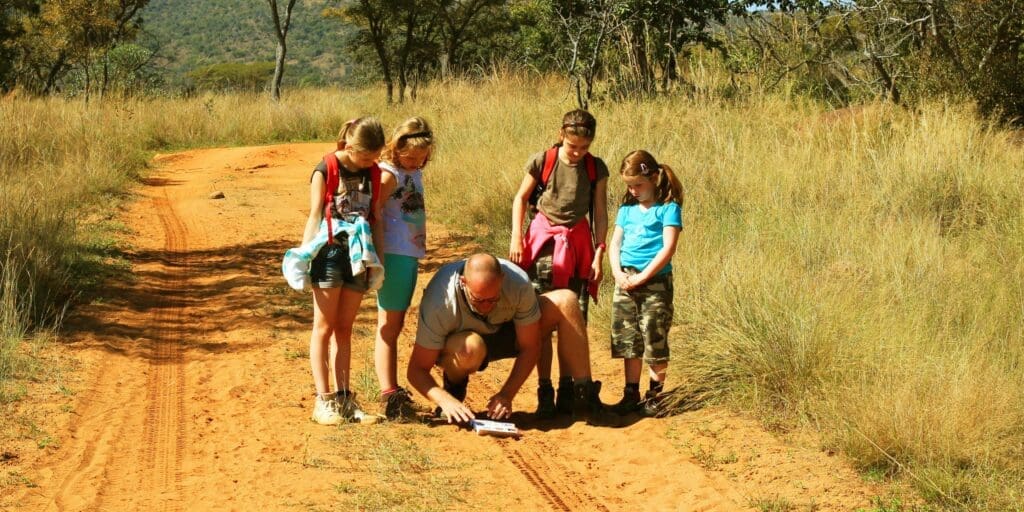 Kololo Game Reserve: The Ultimate Safari Family Holiday
Last but definitely not least, we introduce you to Kololo Game Reserve, a hidden treasure nestled in the heart of South Africa's protected Waterberg nature area, just a stone's throw away from the village of Vaalwater. With 3,000 hectares of pristine wilderness, this malaria-free and family-friendly reserve is the perfect destination for unforgettable family holidays. Here, you can embark on adventures by exploring marked walking and biking trails, offering unforgettable encounters with incredible wildlife. Alternatively, let their experienced rangers guide you on a thrilling safari tour where you'll uncover the secrets of bird species, animals, and the lush vegetation of the African bush. For those seeking the ultimate wildlife experience, Kololo Game Reserve offers Big Five Game Drives in Welgevonden Game Reserve, ensuring the best chances to spot elephants, lions, rhinos, buffaloes, and leopards. Accommodation at Kololo caters to families, ranging from cozy 4 sleeper chalets to spacious 6 sleeper villas and a deluxe 4 sleeper villa, all designed with your family's comfort in mind. And don't miss the Kids Safari at Kololo, where young explorers can join real rangers on safari expeditions, complete with safari packs filled with juice, snacks, and interactive safari booklets. Kololo is the ultimate child-friendly destination, where children of all ages are welcome, and parents can unwind by the pool or enjoy leisurely walks while their little adventurers embark on thrilling journeys through the African wilderness. Your family's safari dream is about to become a reality at Kololo Game Reserve.
Get ready to create memories of a lifetime with your loved ones!
Did any of these exquisite destinations and experiences catch your eye?
The Travel Hat's got you covered!

Click here to discover your next Unforgettable Family Getaway.